The Power of YOU
Different, Smarter and Better than the competition. The insurance agent's guide to success!
By Joseph Battaglia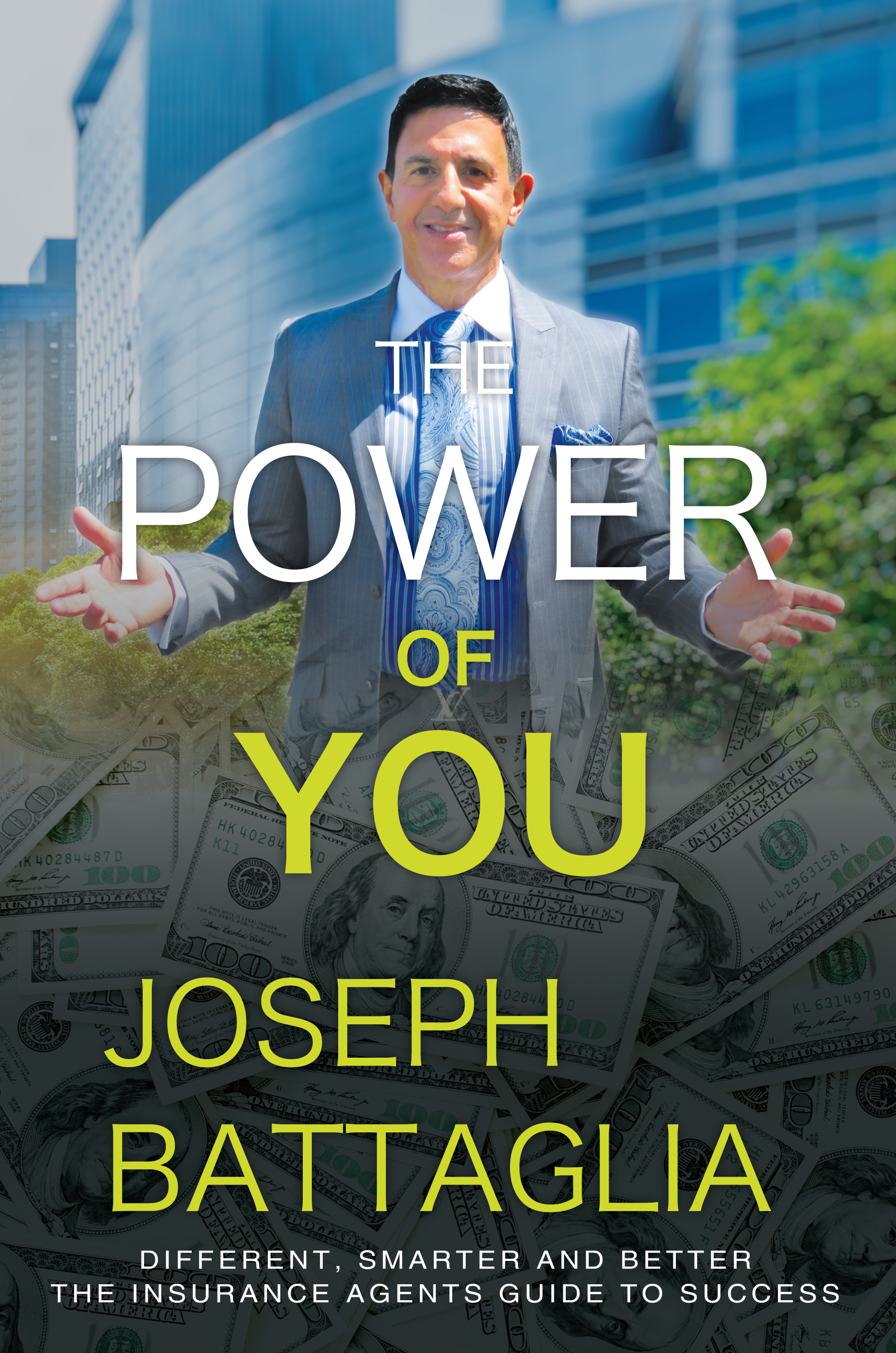 The Insurance Industry is extremely lucrative if you have a strategy to be different, smarter and better than the competition.  You can become a branded agent if you follow certain principles for success.  Get on board with a system that has taken years to develop that will take you to financial freedom.
Joseph Battaglia is an accomplished speaker to countless agent across the country.  He has mentored and trained agents to become top performers in the Insurance Industry.  He brings a true hands on approach from the 20 years he has been in this field.  Because of his expertise in building on of the largest insurance organizations in the Northeast, insurance agents regard his in-depth knowledge and experience to propel their careers.  In addition to helping agents, he has lectured thousands of people in various capacities.  His lifetime pursuit to helping agents is why agents utilize his Principles of Success.
With this book, whether you are new to the industry or a seasoned agent, now you can launch your path to success with clear and defined principles that will get you further faster in the insurance field.
Bring out your power from within!
As they say, opportunity knocks and you have to see the path of success that is in front of you.  Start to take action now and become the business entrepreneur you want to be.  Follow a system that will enable you to stand out from the rest of the agents out there.  Align yourself with an organization that will support you to succeed.  Most importantly you need to bring out the drive and determination we all have within us.
Bottom Line: It's the power of YOU!
Contact US
If you are looking to Attract new clients, sell more of your core products and create additional revenue stream, please fill out the contact form below and one of our Area Representatives will contact you shortly.
There Is A Choice To Be Made...
Stay non-productive in your current markets. 
Or stay in your current markets, however, incorporate SSNA's products and services to increase your bottom line. Focus entirely with SSNA and provide yourself with an incredible residual income year after year.
THE CHOICE IS YOURS!
Get in Touch
Fax: (888) 600-5970
Open Hours
Mon - Fri — 8:00am - 5:00pm
Saturday — 9:00am - 3:30pm
Sunday — Closed
532 Broadhollow Rd, Ste 106
Melville, NY 11747